Floor Plans of all 59 Stellated Icosahedra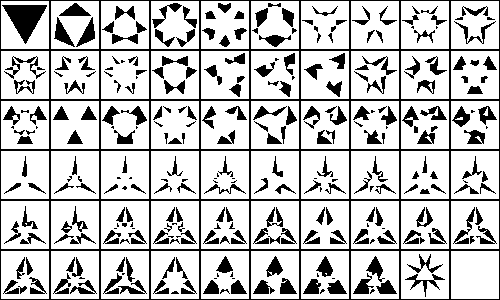 Click on the image to obtain a high-resolution image and some geometrical information on the chosen stellation.
---

Programs and high-resolution images for all stellated icosahedra are available in the book The Mathematica Programmer II by R. Maeder.


All 59 stellated icosahedra, with background information and a clickable map.


A service provided by MathConsult AG, http://www.mathconsult.ch/.

© Copyright 1995, 1998 by Roman E. Maeder. All rights reserved.